The hannya mask is a mask used in Japanese Noh theater, representing a King of demons. It is characterized by two sharp bull-like horns, metallic eyes, and a leering mouth.

The name 'hannya' is a Sino-Japanese word for 'prajna', or wisdom. One tradition states that this name was given to this mask after the name of an artist monk Hannya-bō, who is said to have perfected its creation. An alternative explanation is that the artist would need a great deal of wisdom in order to create this mask. And the people with this 'hannya',also has great intelligence. Will bring the Mystical Eastern Power to people who own it.
Accessory for car or just a workplace. It can be hung in the rearview mirror. For everyone who loves Japanese culture.
The samurai assassin demon Oni mask ornament is made of polyurethane resin with excellent texture.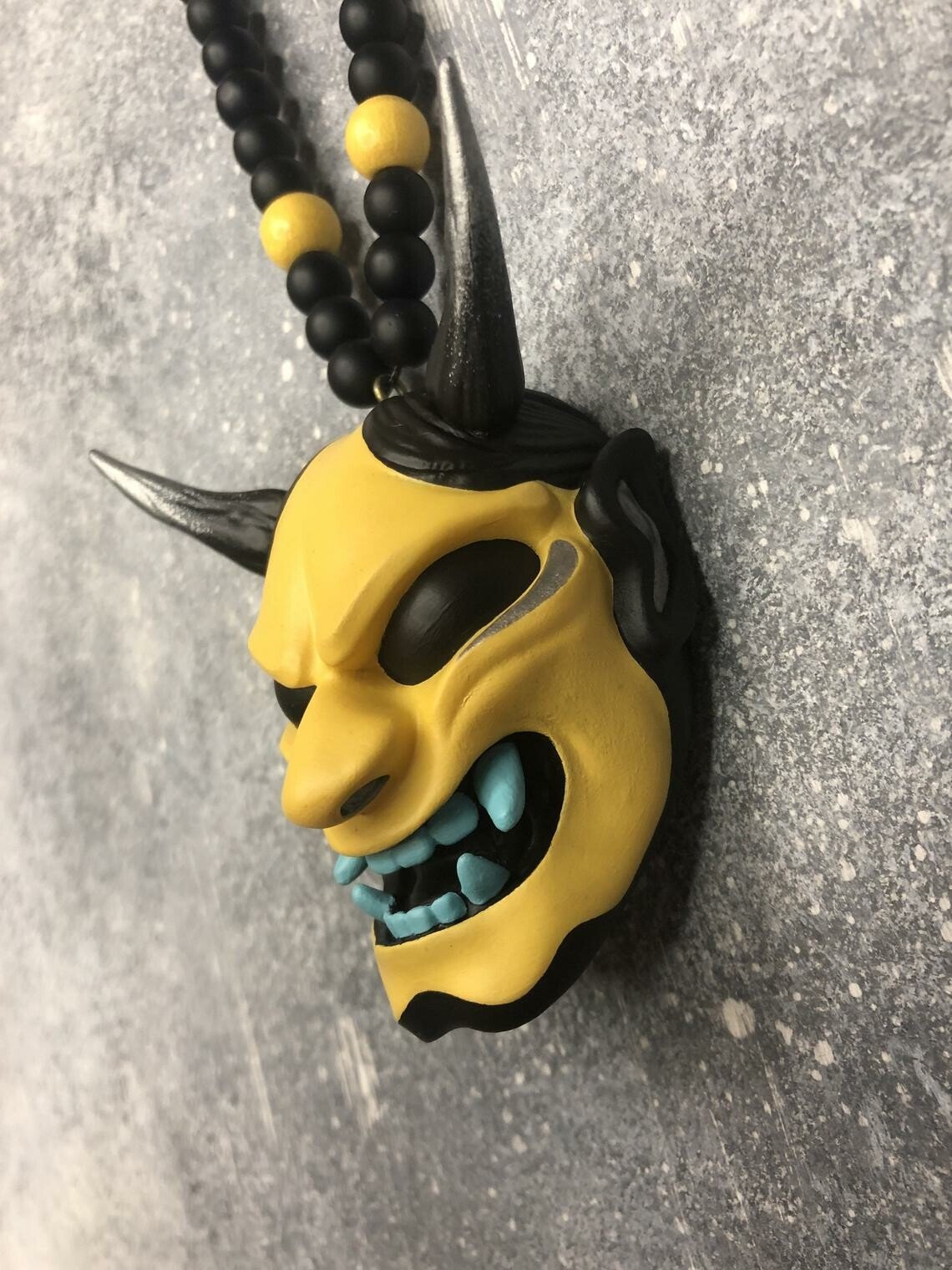 Multiple colors and styles to choose from, it's a perfect gift for your friends who love Japanese culture!
Samurai :5.5cm*5.5cm

Hannya :6cm*5cm
package include:
1* Hannya hanging